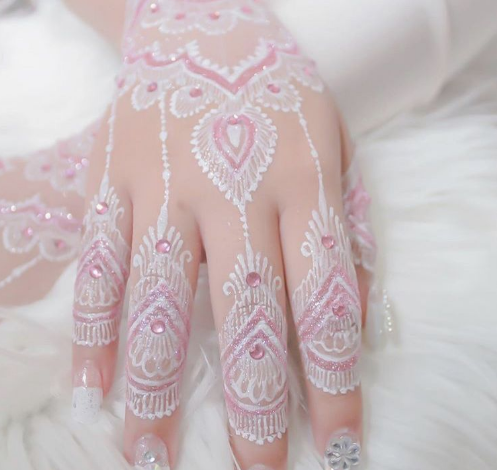 When we talk about henna, the image that comes to mind is that of dark red-black colored designs on the palm. Traditionally, henna or mehndi gives a profuse red bloom to the hand. But change is in the air with white henna now rocking the fashion world. So, if you want to stand apart in a crowd and be a trendsetter, try white henna designs for your big day! White henna looks really beautiful and you can get it inked on any part of your body.
Top White Henna Designs
Here are the top 9 white henna tattoos. Pick your favorite and be the showstopper!
 Design 1: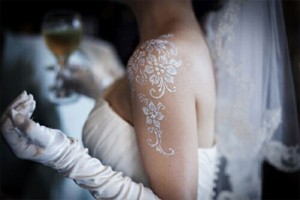 Design 2: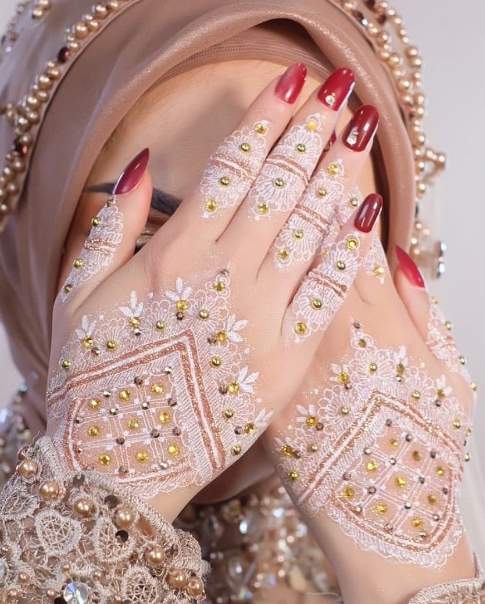 If you want to get white henna done on the back of your hands, then this design is just perfect. It has beautiful patterns and swirls within, which are decorated with red glitter. This makes the design very appealing.
3. Design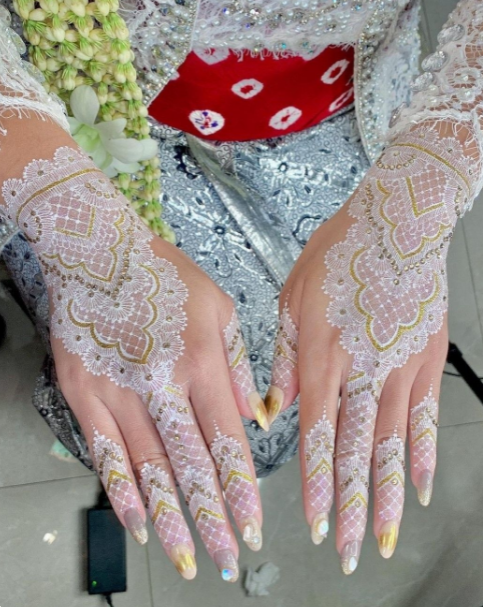 I have saved the best my favorite white henna design! If you really wish to try something new, then this design is meant for you. Just look at that beautiful necklace pattern, which makes the neck look amazing. Wear that great traditional dress along with this, and get ready to be admired.
 Design 4: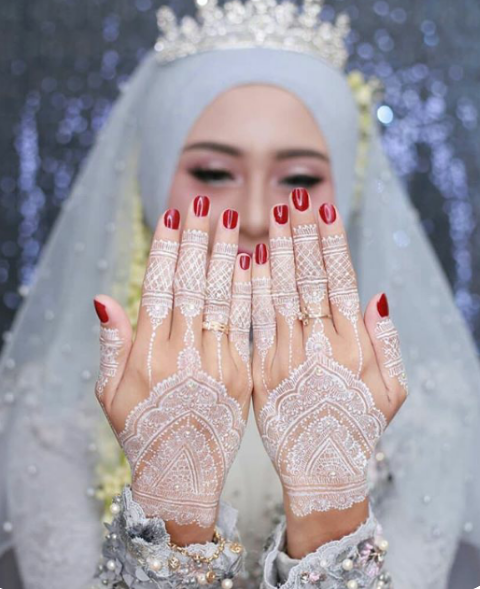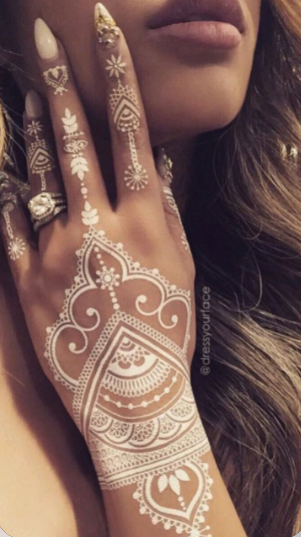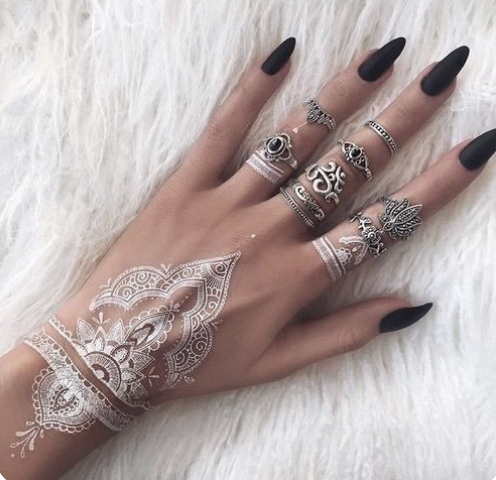 This is a very unique white henna design, which goes with heavy eye make-up. If you are the sort of beauty who loves to decorate her eyes, then you are definitely going to find this great. The white henna design is beautified by using a blue liner, misty-blue and pink eye-shadow to give a fairy like effect. Elegant yet dressy